Yesterday after school, I went to watch Beverly Hills Chihuahua and ate yogurt with one of my bestfriends, Kimi. It was such a fun day! The movie was awesome! The Yogurt...YUMMY as always!
This is what I wore: (I got alot of compliments for it)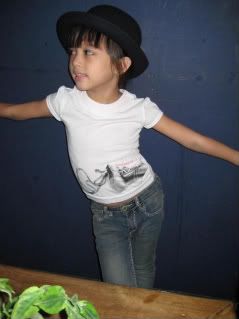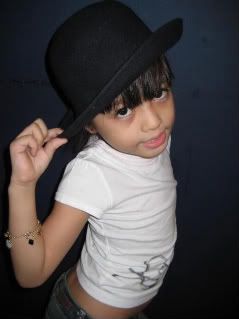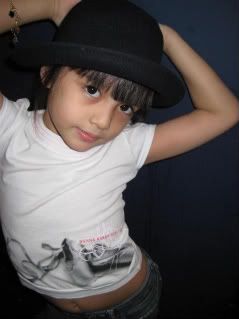 I frequent LULU BELLE in Rockwell Mall. The yogurt there is sooo good! The owner is very kind. She says I am cute and she loves my hat and skinny jeans!
Mama (my grandma) ordered the natural with walnuts, Mom ordered the natural with bananas, and I ordered the natural and strawberry mix!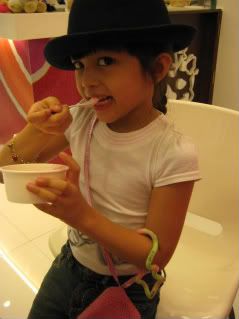 Yum!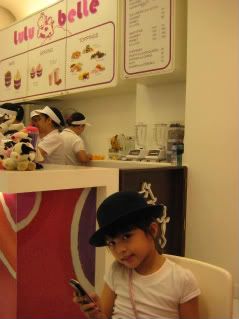 Texting while eating! :)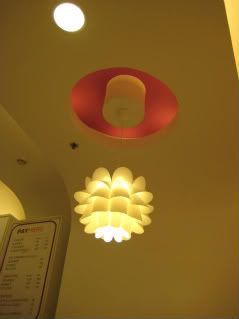 I like this light in LULU BELLE. It's so cute!
Me and Kimi ordering some more! We can't seem to get enough!