I had 2 celebrations for my 6th birthday. One at school with all of my classmates and the other one with my best girl friends in where else but my favorite dessert place in the whole wide world...

CUPCAKES by SONJA!

Tita Sonja (the owner) is the nicest lady ever! She had tables reserved for me and my friends, gave us

yummy yummy yummy

cupcakes and juice, and this summer we get to learn how to bake cupcakes too! Everyone should try her cupcakes out!

If I had it my way, I would go to CUPCAKES every day. Oh well, I guess I could live with twice a week...for now!

They are just so irresistibly good!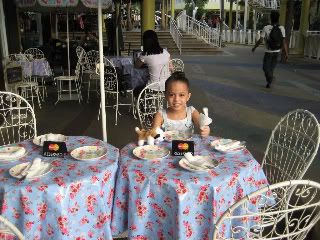 waiting for my friends to arrive
with my best girls Alyson and Kimmy
with Tita Sonja, the owner of CUPCAKES
blowing the candles :)
look at all the delicious cupcakes!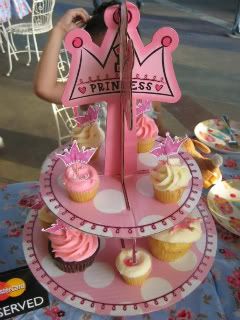 my beautiful princess cupcake tier! Thanks Tita Sonja!!!!
I really enjoyed my birthday! :)